"Touch validates life and gives hope to both the receiver and the giver." ~ Irene Smith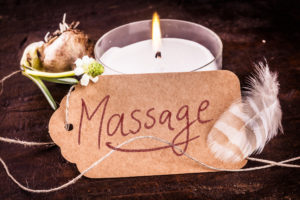 Massage in Your Home is a Mobile Massage business serving the Coastal Carolinas, up to 40 miles from Calabash, NC. Massage is delivered right to your door, in the comfort of your own personal space.
Gabriella is dedicated to offering different modalities in the comfort of your own home, so that you can relax, unwind, and release, without having to travel. She lives in Calabash, NC and travels to Bed and Breakfasts, Hotels, Vacation Rentals, AirBnB's, Personal Homes, Retirement Communities, Retreat Centers, wherever you may be. Whether you are visiting Calabash, NC or surrounding areas, she will travel to where you are.
Book your massage online or call 828-771-6373. Couples massages, events and groups, as well as same day requests need to be booked over the phone.
10% off Discount package is available for booking a package of 4 massages. This 10% discount also applies to groups of 6 or more people. These would need to be purchased over the phone, so that discounts can be applied.
Payment for massages is received upfront, and your massage is booked onto the calendar. If you need to cancel, there must be at least 24 hours notice for there to be a full refund issued. If you have given 24 hours notice and want to reschedule you can do that at anytime. What you have paid for stays on your account until you are able to use it.
Services that are offered: Deep Tissue, Swedish, Couples and Pregnancy Massage.
Special Add-Ons are Aromatherapy, Additional Foot Massage, a Soothing, Stimulating Scalp Massage, and Stretch Therapy.