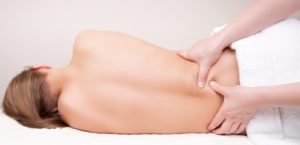 Pre-Natal Pregnancy Massage
Gabriella offers in home pre-natal massage and provides comfortable cushions and pillows for your relaxation. She is passionate about not only providing ease and peace to a pregnant woman, but also infusing that energy into the unborn child as well. Everyone benefits and receives. Gabriella has a fondness for all of the modalities in which she has experience in, and loves to be a part of the relaxing, therapeutic journey for those she has the opportunity to serve. She finds it particularly satisfying to be a vessel for comfort to not only a pregnant woman, but also the unborn baby. She feels that beyond the benefits of massage, touch in itself, is profoundly healing.
In addition, couples massage is available so that your love can also receive a massage.
$95 ~60 mins (1 hour)
$130 ~ 90 mins (1 hour and half)
$190 ~ 120 mins (2 hours)
*note* ~ there is a travel fee if you are over 10 miles from 28467 (Calabash, NC)
11-20 miles ~ $30
21-30 ~ $60
31-40 ~ $80
EXTRA Add-Ons
Stimulating, Soothing Scalp Massage
10 extra mins of massage on the scalp, including fingers through the hair for extra relaxation. This includes a rosemary/lavender essential oil blend rubbed into the scalp, unless you prefer not to have this included. $10
Aromatherapy
Customized blend of essential oils to enhance your relaxation experience. The oils chosen will be determined after discussing your particular preferences, likes and intention for the massage experience. $10
Foot Massage
10 extra mins of foot massage, to ease the muscles, nerves, tendons in this sensitive, nurturing spot. Included in this extra add-on is organic lotion blended with peppermint essential oil. $10
*For EVERY type of massage ~ I accept credit card, paypal, for payment. If you order here on my website first, please send me an email to set up a time and day for the massage. PLEASE NOTE ~ all massages are done in your own home, hotel, airBnB, etc. If you don't have a space, there is an option to travel to me (option only available in Asheville, NC).
Pay with PayPal
Total up the services you want and make PayPal payments below, at the bottom of the screen. Just click on the Paypal Buy Now button, put the total of the services you desire, including any add ons, then call me and leave a message, with the date and time you prefer for your massage. You can also call to make the payment over the phone, and set up your appointment. 828-771-6373