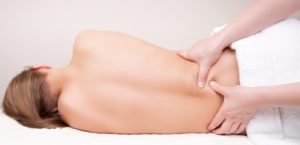 Pre-Natal Pregnancy Massage
We offer in-home pre-natal massage and provide comfortable cushions and pillows for your relaxation. We are passionate about not only providing ease and peace to a pregnant woman, but also infusing that energy into the unborn child as well. Everyone benefits and receives.
$100 ~60 mins (1 hour)
$140 ~ 90 mins (1 hour and half)
$200 ~ 120 mins (2 hours)
gratuity not included in prices
*note* ~ there is a travel fee if you are 11-25 miles away from Calabash, NC (28467).

11-15 miles from zip code 28467 ~ $10 travel fee added
16-20 miles from zip code 28467 ~ $20 travel fee added
21-25 miles from zip code 28467 ~ $40 travel fee added
If you are on South or North Ocean Blvd in North Myrtle Beach, there is a $15 travel fee
**Payment for massages is received upfront, and your massage is booked onto the calendar. If you need to cancel, there must be at least 24 hours notice for there to be a full refund issued. If you have given 24 hours notice and want to reschedule you can do that at anytime. What you have paid for stays on your account until you are able to use it. We accept credit card, debit card, paypal, for payment. Payment is received when the appointment is booked, and your massage is set up on the calendar. **
EXTRA Add-Ons
Stimulating, Soothing Scalp Massage
10 extra mins of massage on the scalp, including fingers through the hair for extra relaxation.  $10
Aromatherapy
Customized blend of essential oils to enhance your relaxation experience. The oils chosen will be determined after discussing your particular preferences, likes and intention for the massage experience. $10
Foot Massage
10 extra mins of foot massage, to ease the muscles, nerves, tendons in this sensitive, nurturing spot. Included in this extra add-on is organic lotion blended with peppermint essential oil, unless you prefer not to have this included. $10
Stretch Therapy
This add-on incorporates stretches during your massage, and may also include after the massage, some stretches while you are clothed. Stretching helps to aid the muscles in lengthening and strengthening, as well as relaxing, to provide pain relief and comfort.