"Touch validates life and gives hope to both the receiver and the giver." ~ Irene Smith
Gabriella Hartwell, LMBT
NC License # ~ 16434
SC License # ~ 11631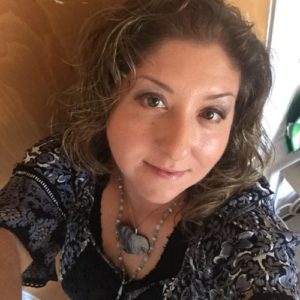 Gabriella is a certified massage therapist, in both North and South Carolina, with experience in many different modalities, such as Pre-natal, Deep Tissue, Trigger Point, Swedish, Hot Stone, neuromuscular and Sports massage. She graduated in September of 2015 from The Massage School in Easthampton, MA and went on to receive her certification in Hot Stone Massage. She continued education, receiving training and certification in Pre-natal massage at the Monterey Institute of Touch in Carmel, CA. Gabriella has also taken classes that focus on Neuromuscular massage, at the Western North Carolina School of Massage, to enhance the ways in which she can assist with pain relief and injuries.
Gabriella enjoys offering a calming energy and atmosphere to her clients, where they can relax and receive the many benefits of massage therapy. She is skilled at providing deep pressure to the muscles, which can help in the healing process, as well as offering stress relief. One of her favorite aspects of massage, is the positive, rejuvenating effects that occur within the body and the energetic freedom of feeling more grounded.
Gabriella has a fondness for all of the modalities in which she has experience in, and loves to be a part of the relaxing, therapeutic journey for those she has the opportunity to serve. She finds it particularly satisfying to be a vessel for comfort to not only a pregnant woman, but also the unborn baby. She feels that beyond the benefits of massage, touch in itself, is profoundly healing.